Today paid sport tips
Sport: soccer
Tipster: John Farrell
Yield: 38 %
Kick-off: 22 02 2018, 14:00
League: Turkey , Tff 1 Lig
Game: Boluspor - Erzurum BB
Status: Game has started
Sport: soccer
Tipster: James Bradley
Yield: 36 %
Kick-off: 22 02 2018, 21:05
League: Europe , Europa League
Game: Ath Bilbao - Spartak Moscow
Status: 4 hours and 0 minutes remain
Sport: tennis
Tipster: Peter Johnson
Yield: 42 %
Kick-off: 22 02 2018, 16:30
League: ATP, Bergamo challenger
Game: Millot V. - Caruso S.
Status: Game has started
The best sports for betting
What are really the best sports for betting?
There are many sports and anyone who wants to bet on sports has had to make a decision about which sport to bet on.
This decision is not an easy one to make and since there are many sports, the question is also how many sports to bet on. Most people simply like to bet on sports they'd like to watch, making them enjoy the game more and enjoy betting on these sports as well. Their knowledge of the game is key, so betting on sports you know is a great way to get started.

For some, however, the decision about what game to bet on and how many games you should bet on is not as easy as others. Others follow a single sport and aren't sure if they should limit themselves on a single sport. There are even those who want to try sports betting and they don't even follow sports closely.

A lot of these people need to think about which sports they want to bet on and how many they should bet on. As logical as betting on all the sports you watch seems, it might not be the best choice. So, what is the right choice then? Well, the thing is there might not be one single right answer to the questions we've asked.

Although this article is about finding about the best sports for betting, there really isn't such a thing as a bet sport to bet on. We definitely think that sports gambling is better than casino games gambling, however sports are different. A sport which is great for one person might not be for the other. It really depends on several factors. This applies to the question of whether it's bet to bet on just one sport, a couple of sports or a wide variety of sports. There's no real optimal number of sports, as a lot of factors come into play.

First off what matters most is finding the best sport for you. And that is something that you should know by yourself - which is the sport you most watch and enjoy. By looking at the most popular sports to bet on, there are good reasons as why they are so popular and there are reasons why they're not the best options.

Whatever sports you choose, you need to know three things:

What the opportunities to bet are - Larger sports usually offer a lot of opportunities and ways to bet. There are games and events taking place on a regular basis. This appeals to many people who enjoy placing lots of wagers. Being selective is very important when betting on a sport that is very popular as there are many opportunities.
What the TV/Online coverage of each sport is - It is good to know what the coverage of each sport is, are the games on TV, or do you have to watch them online.
What is the availability of information related to the sport - How easily can you find relevant information about a sport or a team, or even players in the sport. Knowledge is key in the online sports gambling industry.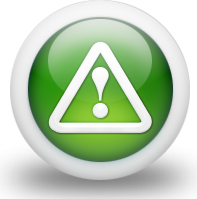 Replacement & Guarantee: For every sport prediction which is not WON or WON 1/2 your account will be charged with 1 prediction as replacement.